DREAM TEAM LA's BEST DJs & EVENTS
A COMPANY YOU CAN DEPEND ON
Los Angeles Best DJs and Events - Dream Team Entertainment and Events has been wowing clients and guests in Los Angeles and Southern California for over 25 years. We have been voted #1 DJ and Events Company in LA the last 7 years. We are built by word of mouth, amazing DJ reviews, client care, consistently great events, and happy clients. We are just now opening up our business to the web - A lot of companies talk or advertise well ... we perform well! We specialize in making customized events and parties perfect for our clients. So whether you are having a Wedding, Corporate Function, Holiday Party, Bar Mitzvah, Birthday, Anniversary, School Party, Prom, Fundraiser, Red Carpet, Celebrate Event or any other event -- With Dream Team you know it will be amazing!
FULL SERVICE EVENTS COMPANY
Dream Team is not only the home of LA's hottest MCs & DJ's, Dancers, and Entertainment. We are a full service events company, now offering outstanding vendors like Interactive Cocktail Entertainment, Specialty Performers, Projections, Videographers and most anything else you can think of to make your party unique and original! With all of our performers, vendors, entertainers, and service experts under one roof, and backed by our incredible office staff,as well as client access to our VIP Lounge we not only make the events great, We make planning and managing them fun, easy and efficient! (Full list of services below)
DREAM TEAM COMPANY DEMO
For more videos go to the page for the event type you are have!
You guys were amazing. You made our night unforgettable. Thank you for taking the time to get our favorite songs from Argentina - what an incredible "Dream Team!"

Awesome does not even begin to describe your abilities. Friends and family alike continue to call to let us know that this was the best Bat Mitzvah that they have ever attended. And need I say more, that it never would have been that way without you guys!

Thank you so much for helping to make our party so special. We are so happy and have been talking all week about how each of you helped to make the day so memorable. Thank you Dream Team!

The party was a great success! Your team was wonderful with the kids, I don't think the kids sat down for more than five minutes the whole night long!

Thank you so much for all your help with our party! People have made many comments about how great the DJ was and how much you helped the event to be a huge success. We are grateful for all your efforts!

Everyone had an awesome time. Dream Team literally got every single person (young and old) onto the dance floor. The energy was electrifying. My family and friends can't stop talking about what a great time they had. We love you Dream Team!
SECURING YOUR EVENT WITH DREAM TEAM ...

AS EASY AS 1, 2, 3
1. CALL US UP

Calls us! Our friendly, knowledgeable staff to get all your questions answered, get a feel for what you are looking for, guide you to the right services and packages. Set meetings or send more info and demos to secure your decision and send you a contract.
2. LOCK IT IN

Returned your contract and initial payment. Now you get to relax we are locked in and you are in good hands. Now you can enjoy planning your big day with Dream Team! Take advantage of our helpful staff to answer questions, give advice and handle concerns. We are with you all the way!
3. ROCK IT OUT

It's party time! You get to relax knowing everything will be handled just the way we planned. You get to enjoy being a guest at your own event! The only problem is .... you're probably gonna get a lot of calls after saying how amazing your event was!
SPECIALIZING IN LOS ANGELES BEST DJs & ENTERTAINMENT
All of our handpicked Dream Team DJs and Emcees are truly the best in the business! Young, good looking, great energy, experienced, trained professionals that are extremely talented. They love what they do and do it very well! Our DJ Teams will customize your event to your tastes and desires, mixing the right music, handling all formalities,while reading your crowd and motivating guest to have a blast on the dance floor!
VARIETY OF PERFORMERS & STYLE
Mixtures of guests' age or ethnic backgrounds is no problem for Dream Team! We offer a wide selection of performers with different styles, knowledge and ethnicity; we have specialist in most styles of music and dance and offer bilingual performers when needed. This includes: Latin, Persian, Israeli, Russian, French, Indian, Arabic and others. For Dream Team, mixing it up and getting everyone involved is just what we do!
EVENTS CUSTOM FIT FOR YOU
Whether you are planning a event for adults, kids, or want everyone celebrating right along together, we can make it happen! We have a large selection of performers, services and options so you can choose what's right for you. Though our professionalism remains constant, our style and performance vary with each client and occasion. Each client has their own taste, personality and concerns. We will honor them and create the perfect event for you!
PRICES AND PACKAGES FOR ALL BUDGETS
Dream Team Offers Top Quality Service at a Mid Level Price. We understand that every client is under different budget restrictions, so we have many different packages and offers we feel create great value and provide access to our amazing services for everyone. So even though in many cases we literally play DJ to the Stars, we want to make sure you have the option to have the same great service and you can be sure we will treat like the Hollywood's Elite. If you want to ensure your party or event will be all you dream, you want a team of professionals that can make it happen.... you want The Dream Team!
WE WANT TO BE AT ALL YOUR EVENTS
We know that choosing your event entertainment and services can be confusing with a lot of options. We hope you find this website helpful in securing your decision to choose Dream Team. If you have any questions or would like more info please contact us at 818-783-1813. We hope to you talk to you soon and that this is the beginning of a long relationship with Dream Team handling all your event needs. We will do you proud!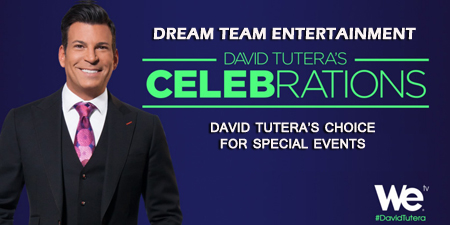 Watch Now
"CLICK" on the type of event you are having?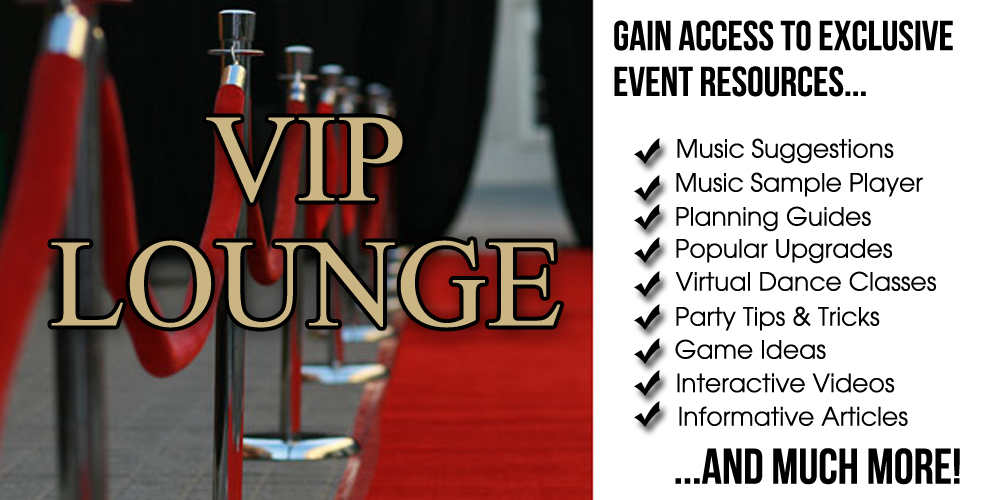 EFFECTS
- Bubble Machines
- Confetti Blasts
- Dry Ice Machines
- Fog
- Haze
PHOTOGRAPHY & VIDEO SERVICES
- Videographers
- Photographers
- Couples Montages
- Concept Videos
- Shooters
- Editors