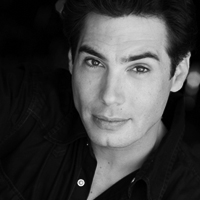 OUR OWNER - Robert Gevrekian
Robert is not only our owner, but one of the most sought after MC/DJ in Los Angeles. A legend in the Los Angeles Event and DJ world he was a pioneer and innovator in how parties are currently done today. Blessed by a loyal following of happy clients he continues to be book almost three years out.  From being at all there important celebrations Robert almost becomes family with many of his clients. He has been DJ to the stars, having done events for a long list of Hollywood elite, but you would never know it with his demeanor of only warm quiet confidence and a smile. Robert truly handles all his client with such care they all feel they are stars!
His reputation is built on care and commitment to all his clients always tends to go above and beyond, with no judgement or attitude. He makes everyone feel like their party was perfectly tailored especially for them!
Robert took his success and principals that made him one of Los Angeles Top DJ / MCs and applied it to a whole company: Dream Team Entertainment and Events, founded in 2007.
His goal was to build a strong event company that worked as a team. A team made up of great people that work hard and were party experts, who love what they do and do it very well. To be able supply Los Angeles and Southern California with a the best Performers and Event Services under one roof, so that we could provide our clients with the best party and event entertainment!
Robert is very proud because for now over a decade and over thousands successful of events Dream Team Entertainment still stands for the quality standard in the business and continues to take it's wow and please it's clients.
The saying "If you enjoy your job, you'll never work a day in your life!" is so true, and for Robert a way of doing business. All members of Dream Team are held to these very high standards. For Robert this is more than a job, we make priceless lifetime celebrations and memories for our clients!