Music really makes a party. That's why hiring a DJ is so important! So when it comes to your Bar or Bat Mitzvah take some time and follow these strategies for picking the best music playlist for your guests.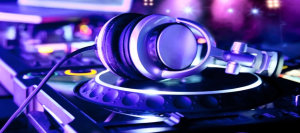 1. KNOW YOUR AUDIENCE
You'll most likely want a mix of older and new songs. Newer songs are great for the kids and will have them rushing to the dance floor, but older songs can get everyone involved, and maybe even generate a couple sing-a-long moments for the crowd. Avoid foul language. When picking out songs for your Bar Mitzvah playlist, be aware of the lyrics of the song…not just the beat. Curse words and crude language can be a real mood killer especially at an event based in religion and solemnity like a Bar Mitzvah. Fortunately, Dream Team is prepared for this and we have, or can get the radio edits of most songs.
2. INCORPORATE A GOOD VARIETY
When choosing songs for your playlist, remember that variety is key! Don't let your audience get bored with ten slow songs in a row, keep your guests unable to guess what will come next. It's also a good way to appeal to all of your guests. Everyone doesn't have the same taste in music, and that's what keeps it fun and interesting. So pick some songs out of your comfort zone that you know others may really enjoy.
3. PRIORITIZE YOUR MUST PLAYS
A big thing to remember when it comes to writing a preliminary playlist for your Mitzvah DJ is to consider how much time you have. Remember songs typically last around 3-4 minutes, so allow for about four hours of music, or however long you have asked your Mitzvah DJ to entertain.
Along the same vein is prioritizing. Make sure your favorites get played, make a list of your top 10 must-play songs and give your DJ that list of songs you HAVE to hear at some point during the night. Dislikes are just as important, if there are songs or artists you do not want to hear, let your DJ know about those too.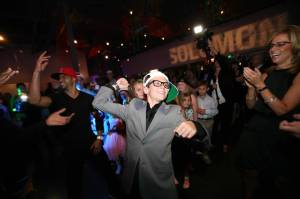 4. GIVE YOUR DJ SOME CREATIVE ROOM
It's very important to express the type of music you like and to provide your DJ with a preliminary list, but remember also that you hired a DJ for a reason. They know what people like! And they do this almost every weekend. So leave a bit of your trust with your DJ. He or she will not only have a good idea of what people like, but he or she may also have a better sense of timing when it comes to when to play which song, and which song flows best into another song.
It's important to have your favorite songs on the playlist, and remember to be specific, "good music" doesn't mean the same thing to everyone. And it's also important to choose the right DJ. So make the steps to do your research and find a reliable DJ. Contact us today at Dream Team Entertainment to hire one of our DJ's for your Bar or Bat Mitzvah. We will work with you to give your guests the best entertainment out there!