Advice from the Experts
Advice from the Experts
 

 KEYBO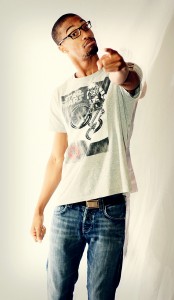 About Keybo
Keybo is nationwide entertainer from NY. An Emcee, DJ, and Dancer, Keybo does it all. Nominated for Encore Magazines Best DJ, Film Maker, and Local Artist of 2014 in his recent residence of Wilmington, NC, Keybo was recognized for his proficiency, character, and charm. Keybo began mixing music through his father, "DJ Understandin". His father is his inspiration and who introduced Keybo to the endless dimensions of music. Keybo has developed his trade across North Carolina mixing with DJ's such as DJ Battle, DJ Slim Deluxe, and DJ Scooter Fresh. He has also opened up for Funkmaster Flex in NYC. Keybo's skills have also landed him in several feature films. Now in Los Angeles, Keybo has linked up with Dream Team Entertainment and continues to utilize his talents by doing what he does best- rock parties. Whether he's on the turntables, the dance floor, or the mic, Keybo brings the energy!
Here are a few highlights from our recent interview with Keybo:
 1. So Keybo, since moving to LA and joining Dream Team you've quickly become one of the most popular MCs & DJs in LA, and you seem to get nothing but rave reviews from your clients and guests. What do you attribute your impressive, immediate success to?
 It's been an impressive experience learning more and more about how Robert and Dream Team conducts a party. So I'm thankful to Rob and the team for giving me the opportunities to incorporate the team's particular enthusiasm for a memorable celebration, with my ingenious understanding of what makes a performance.
 2. So you are a DJ, MC, and Dancer – a true triple threat! Do you enjoy them equally or do you have a favorite? Which one, and why?
DJ'ing, presenting to a crowd, and especially dancing have been my strong suits since I could spell (and I've been getting pretty guud at spelling lately). Without a doubt, I cherish all three equally. There are definitely days when I'll want to indulge myself in one more than the other but one wouldn't have bloomed without the other.
3. You have worked on the other coast MC'ing and DJ'ing, what do you find different? And how is Dream Team different than where you've worked before?
Before I moved to LA, I was one of Carolina's finest in the DJ network. I worked the service industry in the very small, but dynamic city of Wilmington, NC (also known as "Wilmywood for the big time film work that's been done in the area). The nightlife was vibrant and I sat in the middle of downtown Wilmington DJ'ing in the most popular spot in town. My demographic consisted of college students, artists, performers, business owners, beach lovers, and people on vacation ready to party until they couldn't see straight. The biggest difference with those events and the events I do with DT? Blood alcohol intake.
 4. You've been very busy with Dream Team performing at weddings, mitzvahs, birthdays, clubs, and various other types of events– a lot of diversity there; do you prefer one over the other? Do you handle them and your style the same or is each different? Explain…
I believe each event is what you can make of it. A retirement party with guest averaging the age of 70 may sound like a difficult task but it's all about finding the perfect song, the perfect thing to say and the perfect time to say what will eventually create a common diversity that everyone can be comfortable with.
5. Do you have any advice or tips to ensure a great event?
When you're planning for your party, music is the life of the room. You can have a party without food and booze but not without a DJ. Your guest would be hungry and sober but you could still have a party. So make sure the DJ you choose is someone who knows that important fact. Look for someone who knows music from all walks of life and who has the patience to listen to your needs. It's your party and you should have exactly what you want. Especially if you're paying for it!
6. What are some of the mistakes you commonly see that could be avoided when planning an event?
It's all about having some sort of order when it comes to a successful party. A well put together timeline of how the nights gonna unfold is going to make your DJ and MC much more comfortable and gives he/she room to introduce new and exciting idea that would only enhance the party goer's experience. Collaborate your timeline with your MC and allow he/she to execute flawlessly.
7. What's the BEST advice you could give a client about choosing their event entertainment?
Choose a company that goes above and beyond your expectations. A company whose motive is to top their last performance making each event one of a kind. Is Dream Team that company? I didn't say it! I'll allow you to be the judge.